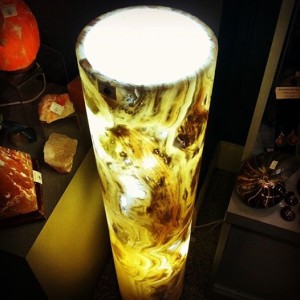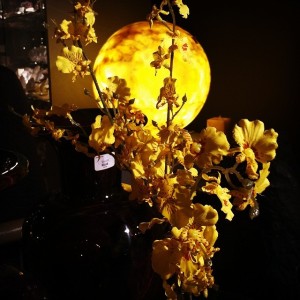 Let there be light!  And it IS good!
We are slowly but surely getting our new goodies into the store from Tucson. 🙂 We have gorgeous aragonite lamps that are amaze-balls.   In fact, one of them looks like the moon to me.
Our beautiful co-worker, Laurel Blackwood, has also refreshed our windows and main display areas!  She's such an artist !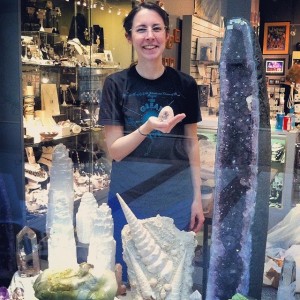 Here is Christopher Lee Matthews posing with the newest "most expensive" item in the store, a mammoth tusk!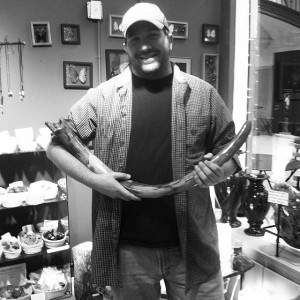 And the final resting place of the mammoth tusk in the new window display!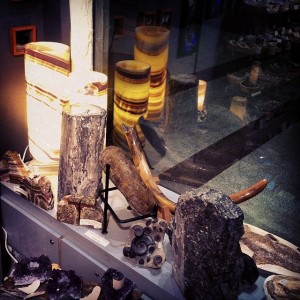 All photo credits to Christopher Lee Matthews! 🙂  And I managed to avoid being photographed. Ha.