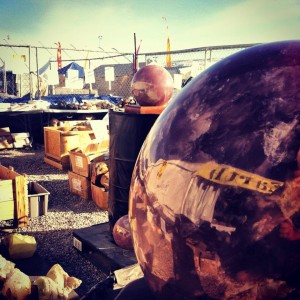 Howdy Everyone!
The guys have been back from Tucson for a couple of weeks. It is a serious marathon of non-stop work AND shopping for the store!  They still look a little "spent", to be honest.  🙂
While in Tucson, Amy Kawar and Christopher Lee Matthews dove right into the amazing jewelry vendors and got us some of the most beautiful new jewelry! Very excited!
We also have amazing new specimens heading to the store that are being processed now. Among the new things headed to the store are Faden quartz, Lemurian Seed crystals, zeolites of all kinds, Wonderstone, Tiffany Stone, new crystal skulls, trilobites, and gosh… so much!
I am doing my best to get things into the store and on the shelves as soon as possible. The new jewelry will make its debut at the very beginning of April. 🙂
I hope everyone is doing well!  Happy March!
Stacie Coller
Store Manager